We spent a pleasant evening tonight with our fellow winners of the Kiama Cricket Club Trivia Night.
Our big prize from winning the trivia two months ago was a $400 voucher at Chachi's Restaurant in Kiama, so we finally got a date that suited everyone, and away we went. Joining Helen and myself were Anthony & Karen, Angela & Tony, Kade & Lisa, Anne and Louise.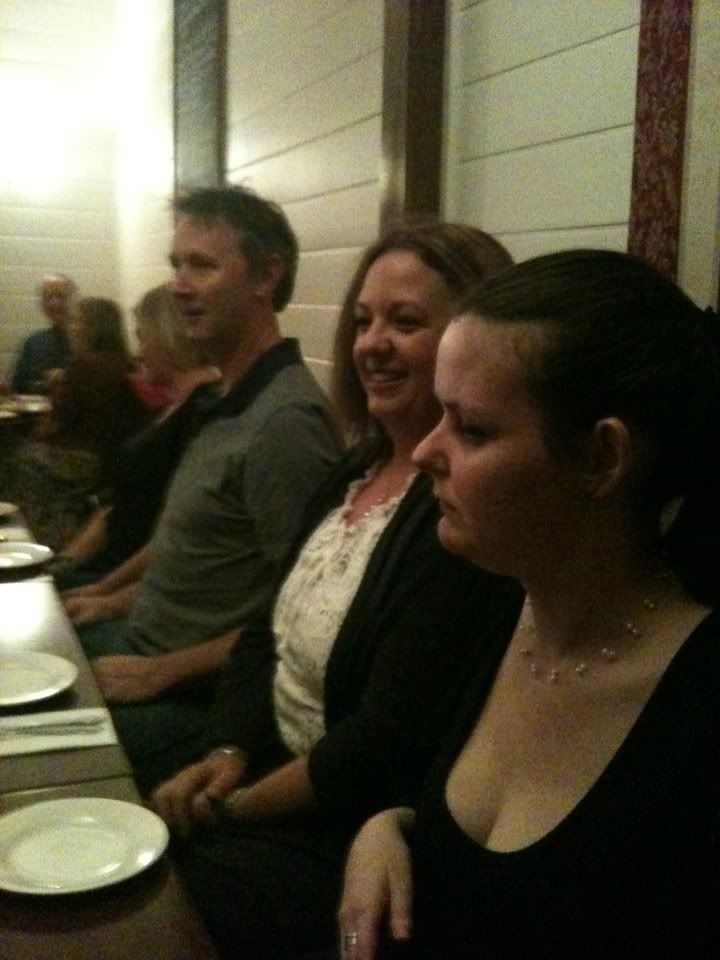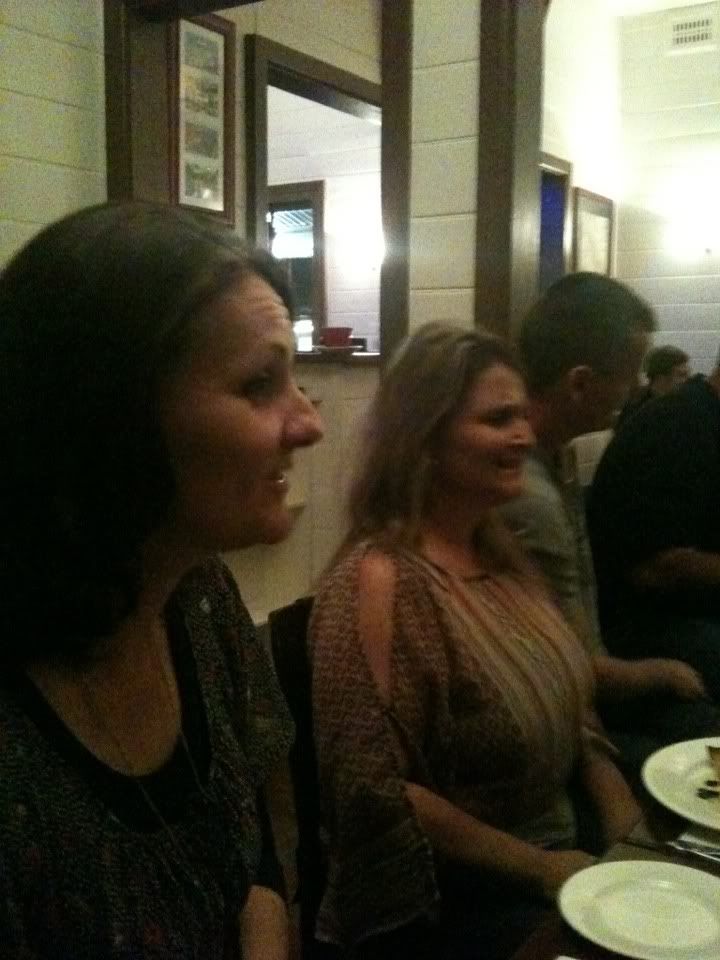 Pretty sure we all did well, under the watchful eye of Trent and Cameron Archer, and the excellent culinary skills of Matt Scobie. Everyone barring myself had an entree (yeah, it was in the vain hope that I could save some calories...) and we all had mains. I can vouch for the lamb shanks (thanks Trent), they were absolutely superb, in an amazing sauce with mash, fabulously crisp beans and caramelised carrot. Just terrific. Our bill came to $37 over our $400 voucher, and we all had a great time.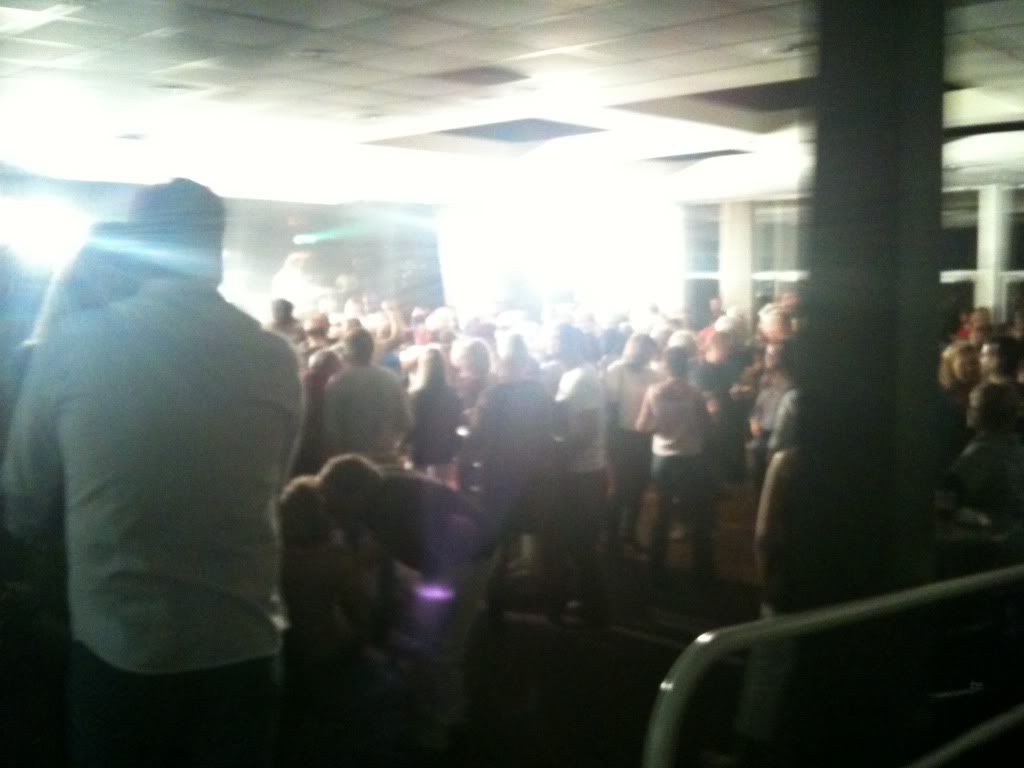 Afterwards we all adjourned to the Kiama Leagues Club to see The Villains, a talented five piece who dress up as movie villains (The Riddler, Jack Sparrow, Darth Vader, Hannibal Lecter and Beetlejuice) and play mainly 80's rock hits. We've seen them before, and although they still play terrifically well (Hannibal's keyboards and second guitar, but especially his support vocals, were particularly awesome), the setlist was not as good as it had been in the past. Still, a number of beverages along the way helped precedings.