Up early (7.00am after the night before - ugh) to get the mother her mother's day breakfast. The kids brought in her presents, she had breakfast in bed... tough gig.
Morning tea was at the Wade's for Christine's Mothers Day celebration.
Helen, Anne & Chris
Anne & Chris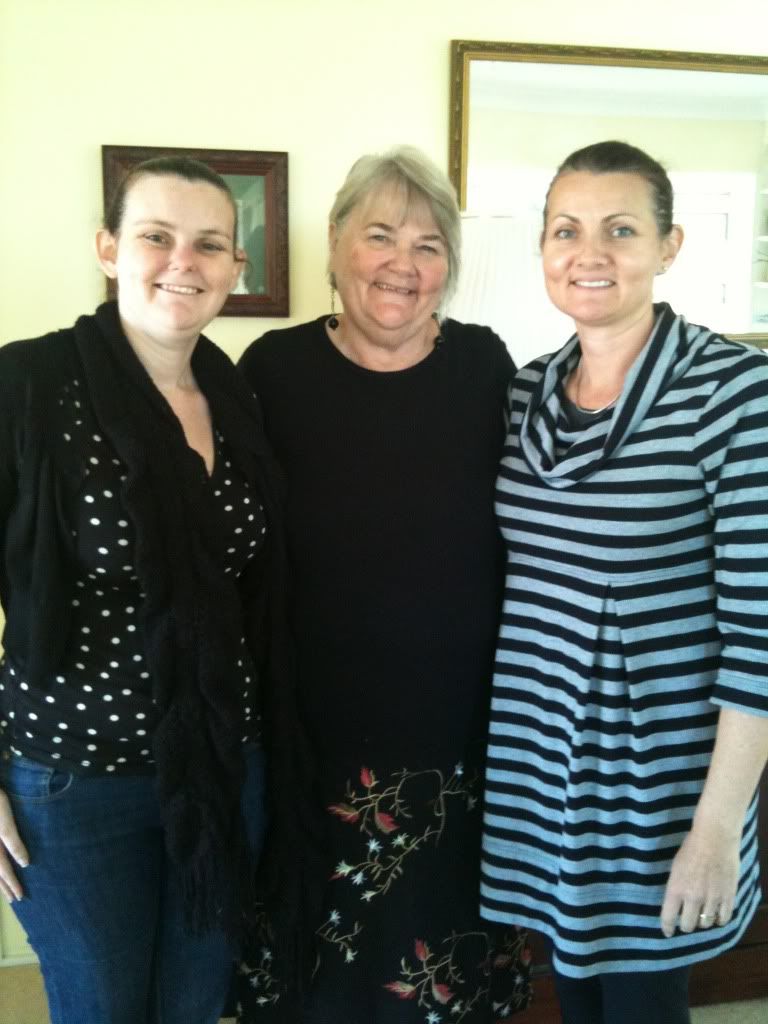 The Mum and two of her girls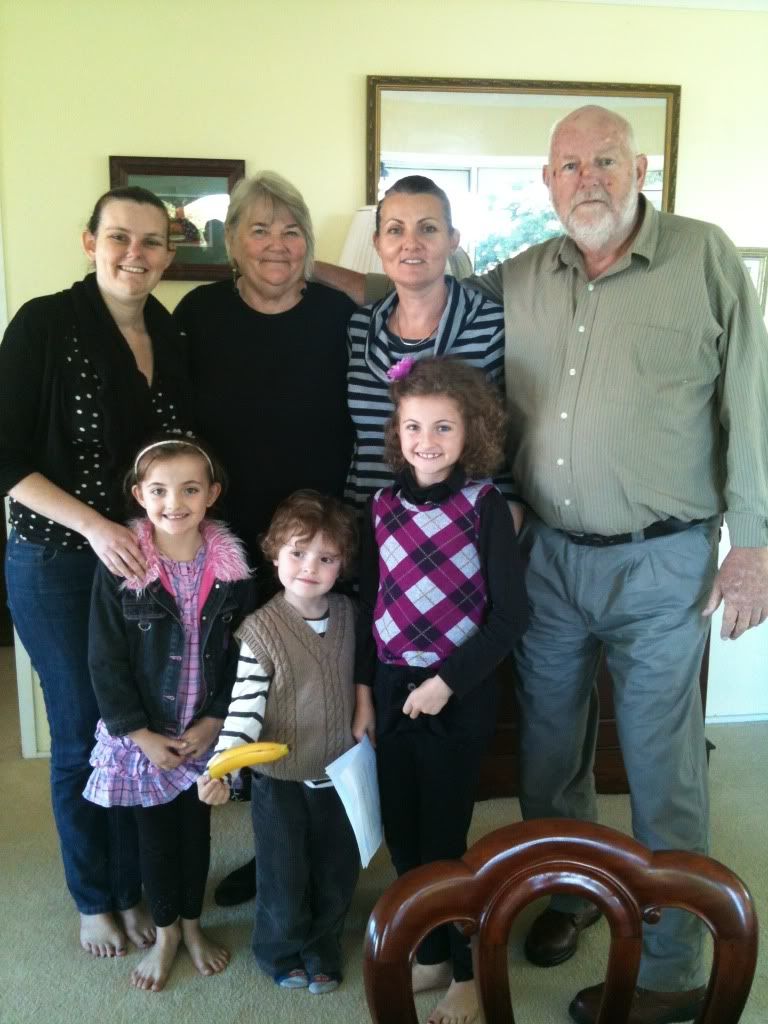 The Wade's on Mothers Day
Afterwards we headed down to Minnamurra to Mum and Dad's, not only to celebrate Mothers Day with Mum, but to studiously avoid any mention that Dad turned 70 the following day. Dad has never been one for birthday celebrations, and was making sure that was the case here. We had a 'happy birthday' singalong for the kids, but that was the extent of it.
What mattered most was that both Mum and Dad were surrounded by their entire family on this day. Not everyone can say they are that lucky.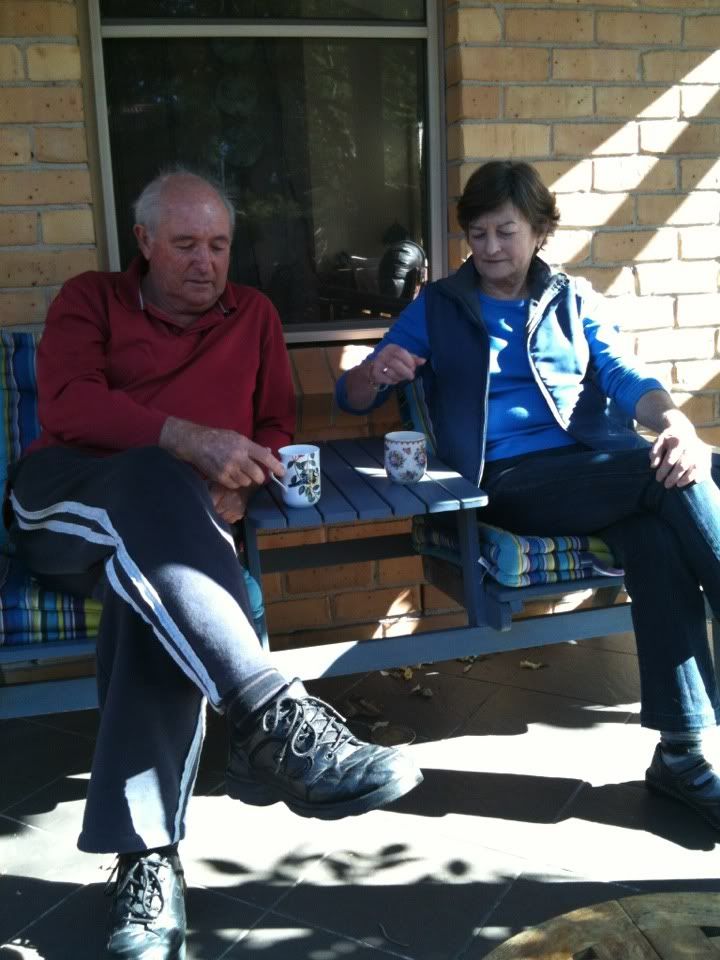 Mum & Dad at the front of the Minnamurra mansion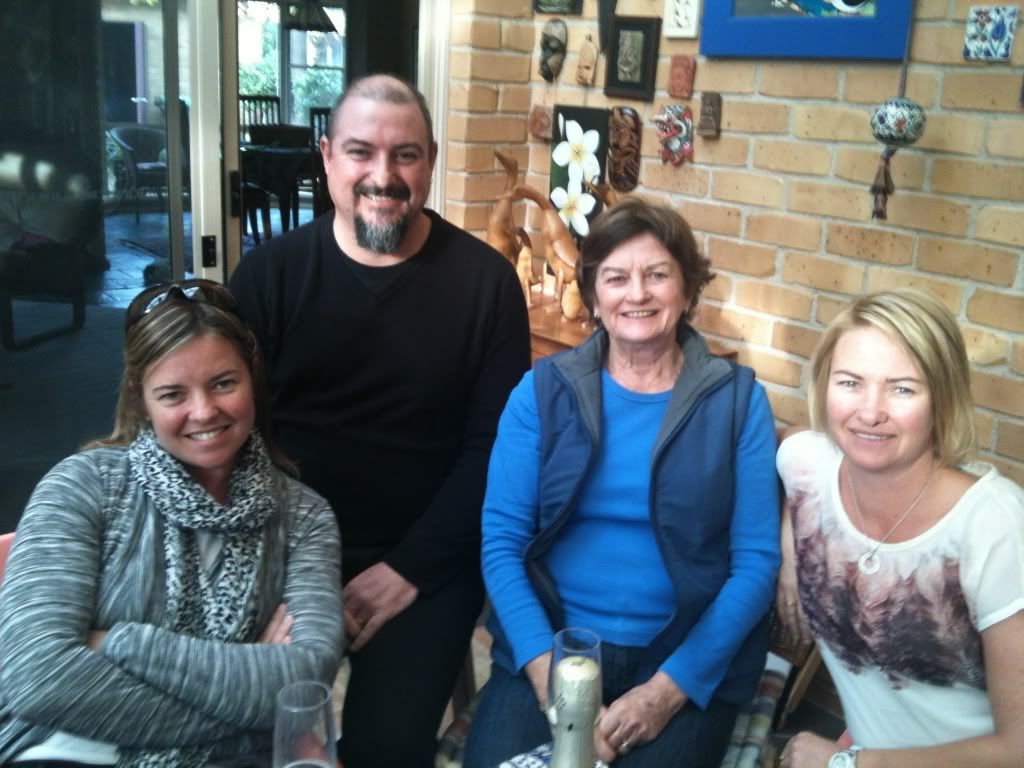 Mum and her kids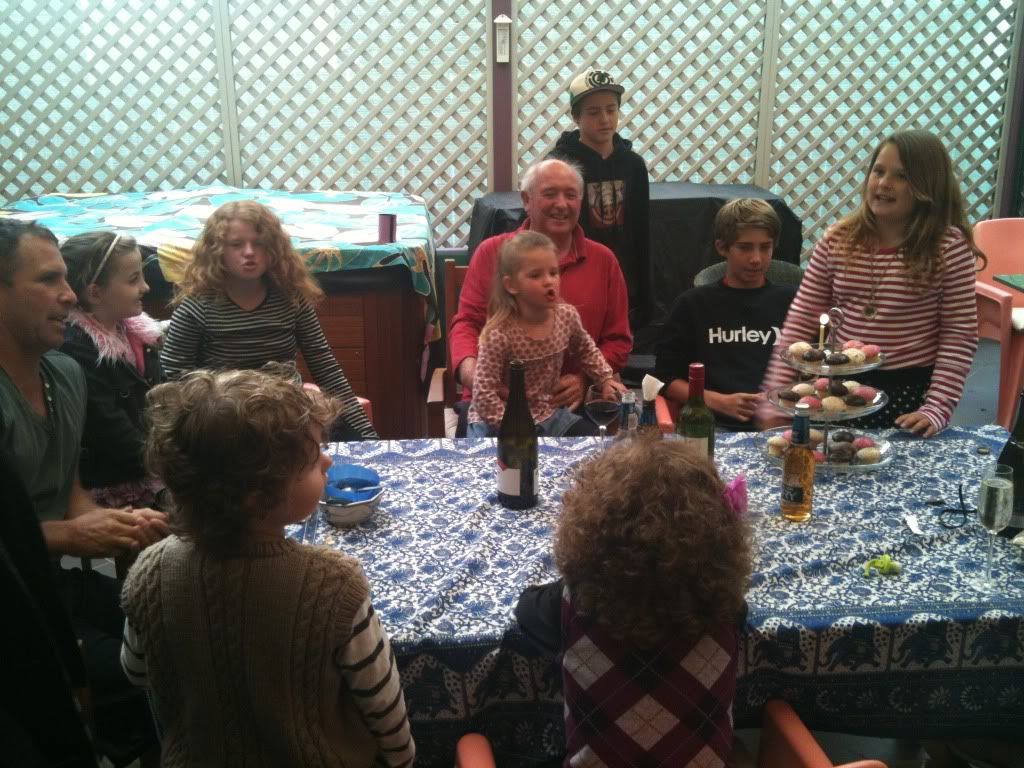 Dad and his cake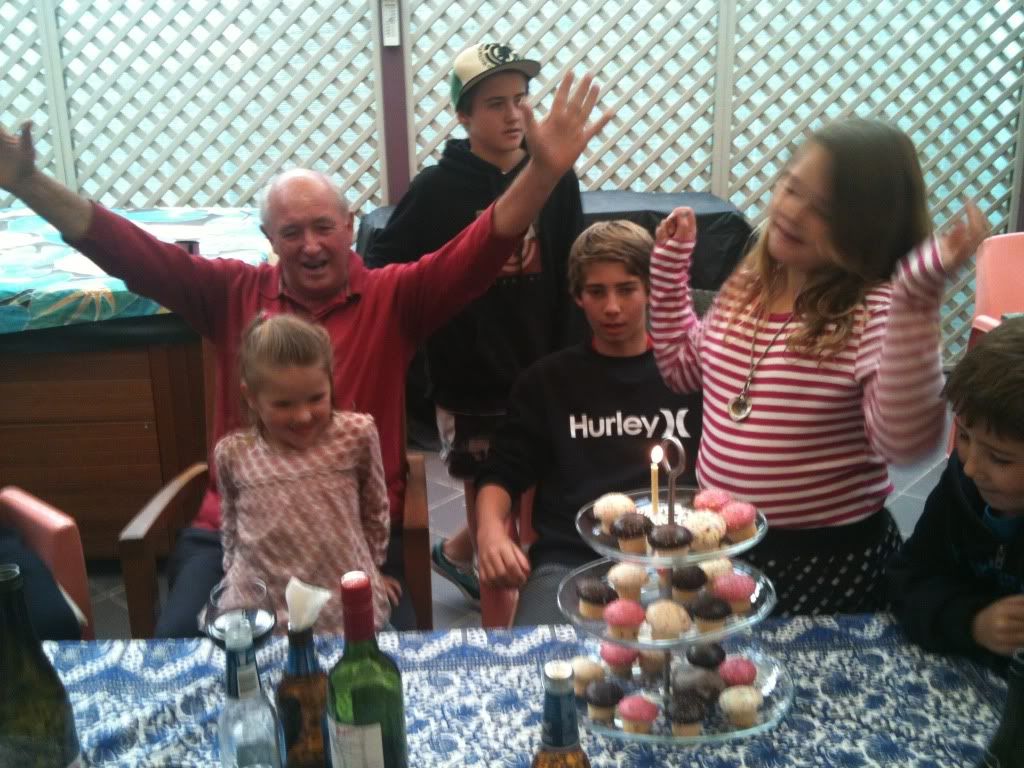 "Yes! Made it to 70!"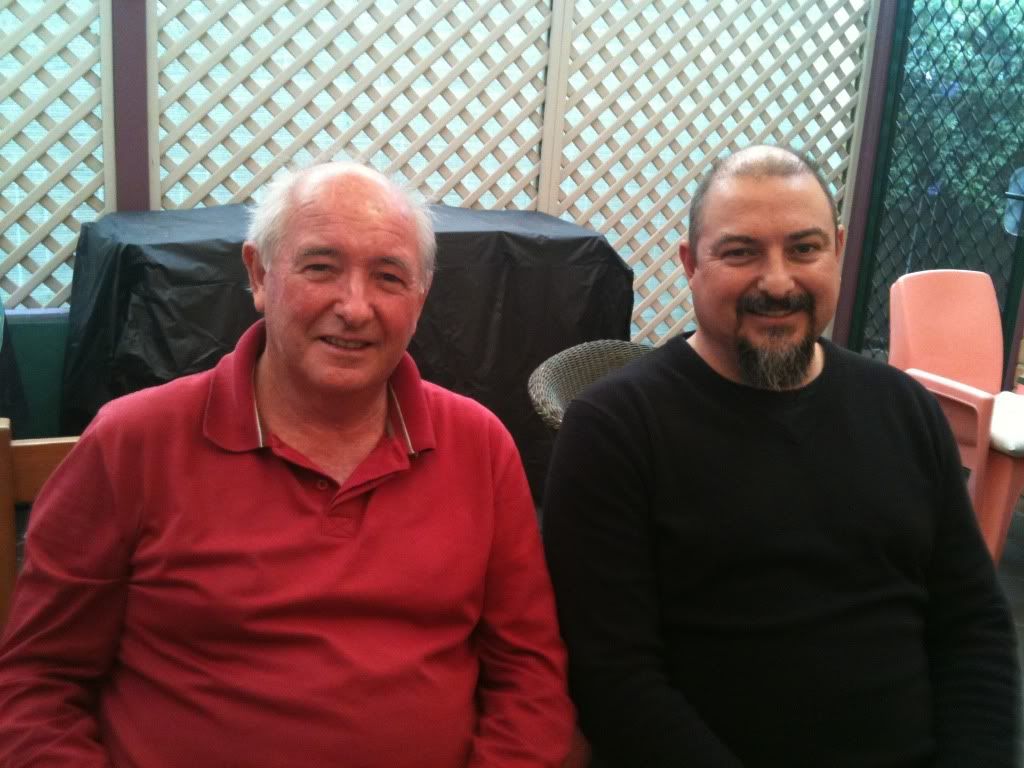 Dad and me