We celebrated Mum's 70th birthday today at Angela's house, as the Wallace's and Parker's will be away on December 29. We had a great lunch, and played some marvellous Wallace cricket, and enjoyed the day.
Mum and her twelve grandchildren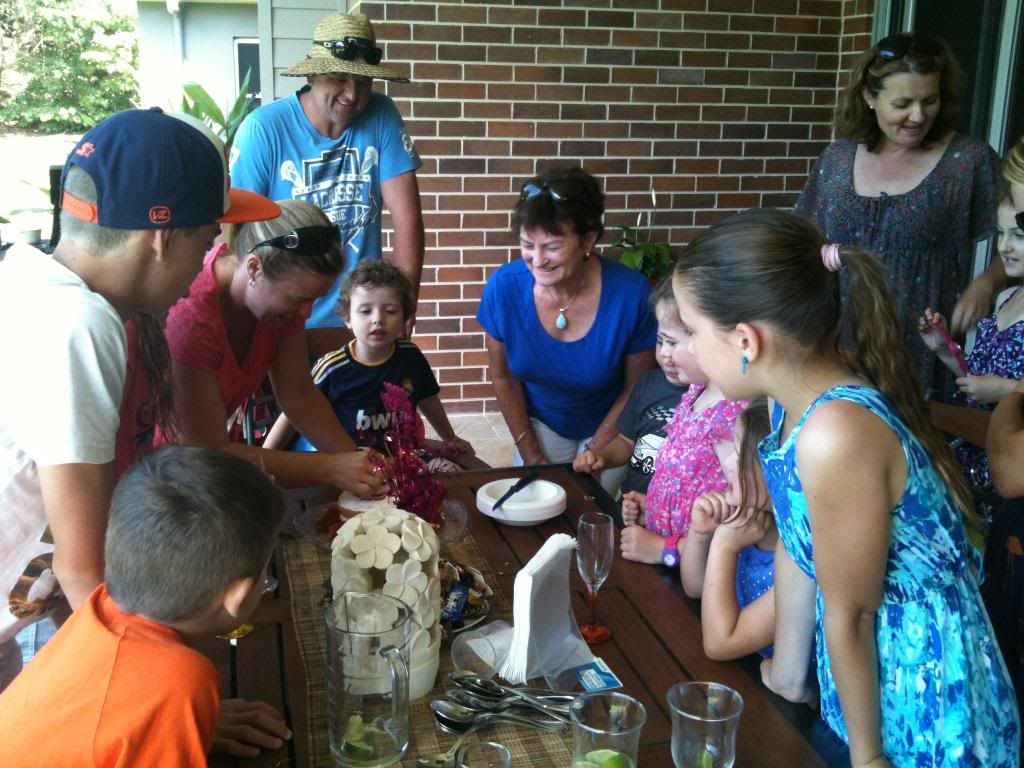 Two Birthday Cakes!
Happy Birthday!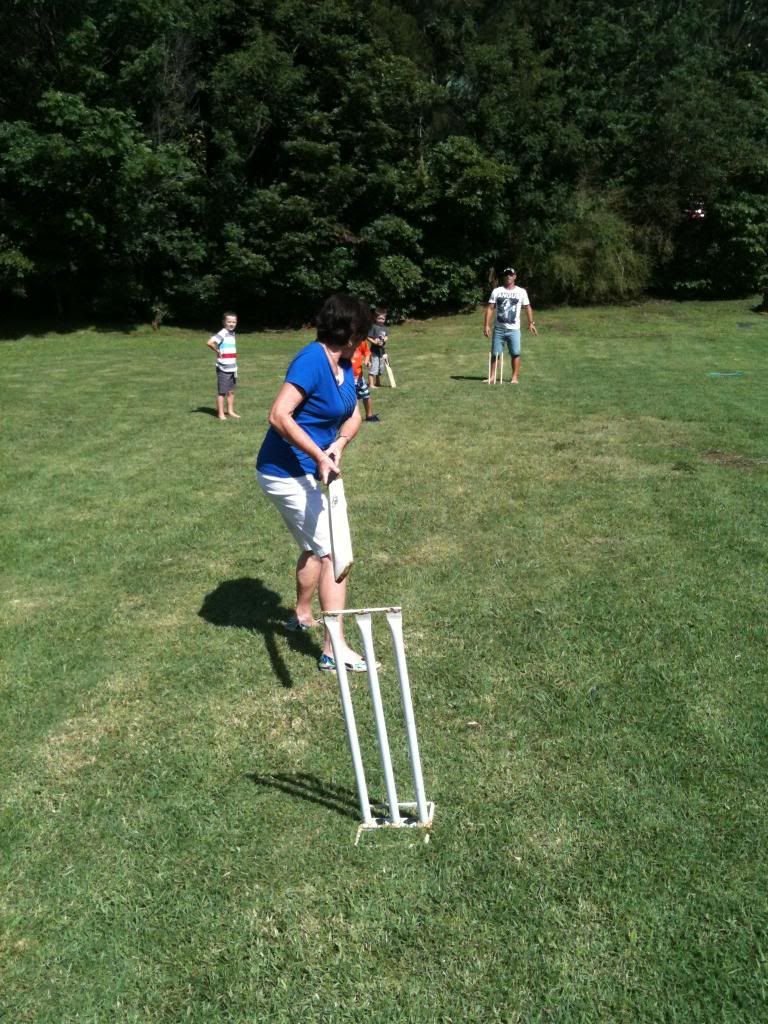 Granny returns to the crease.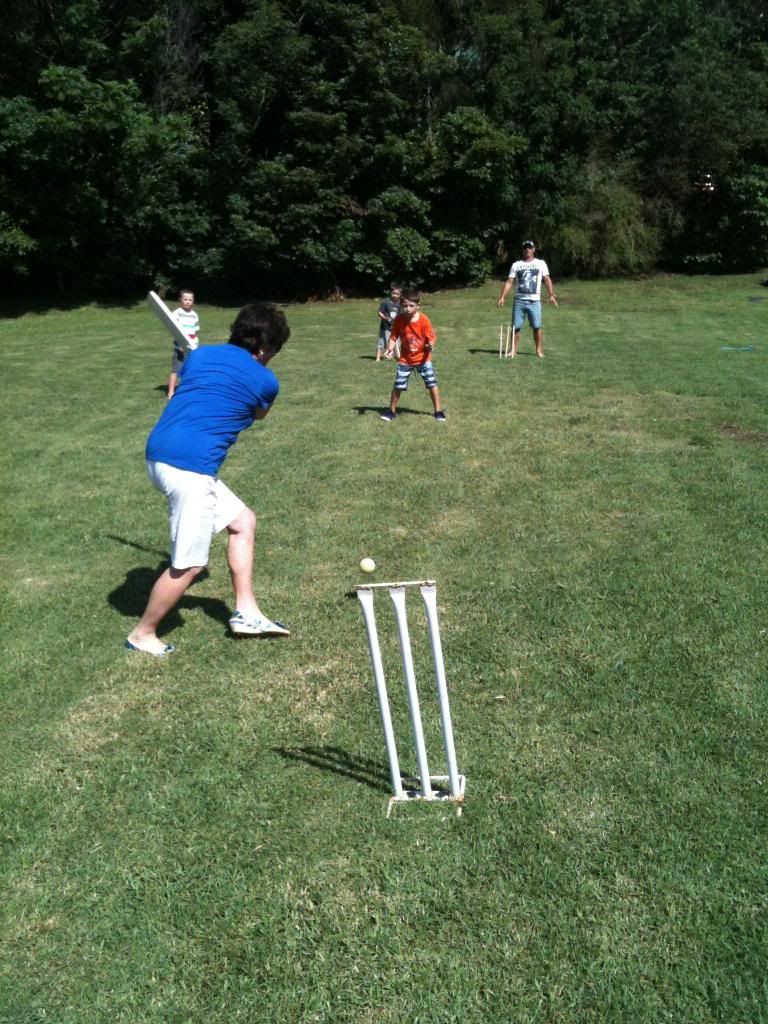 You can see where her son got his cricket form from.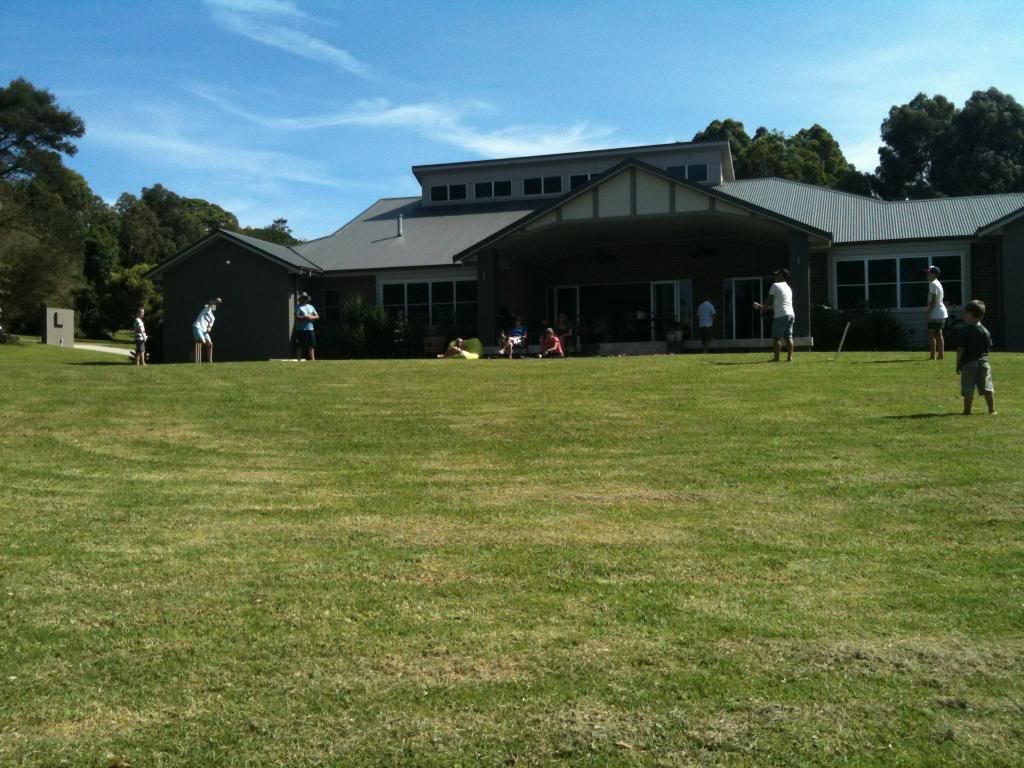 The Wallace Cricket Ground and Pavillion