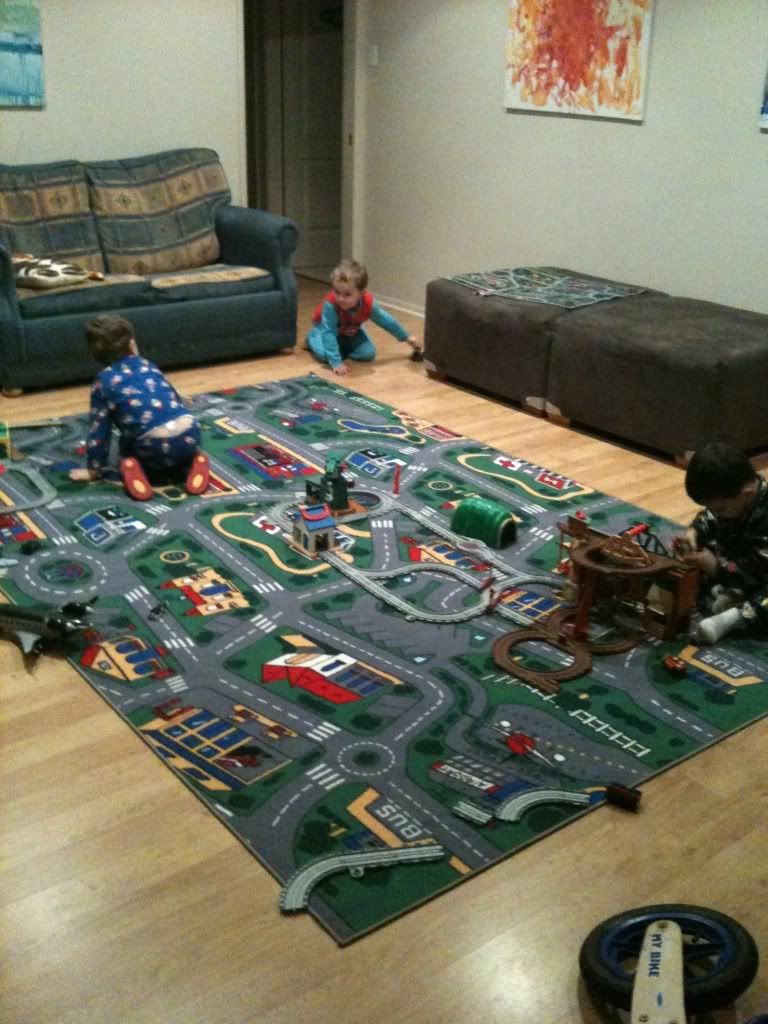 We headed off this afternoon for a weekend in Medowie, just north of Newcastle, in essence to celebrate Lincoln's third birthday.
I left work early, and picked up the girls from school and Josh from pre-school. All of them thought it was very exciting being picked up by their father early from school, just a mere few hours after I had dropped them there as well.
We had a pretty good trip, avoiding most of the Sydney traffic chaos. Leaving at 2.45pm, we stopped for dinner at the McDnald's on the Newcastle expressway just up from Terrigal at 5.15pm. We were back in the car at 6.00pm and pulled up at Medowie on 7.00pm, meaning just three and a half hours in the car. Faster than going to Bega.
Nahn immediately had a beer in hand, and after we had sorted out the kids for the evening, he and Leaf and Helen and I sat down, consumed a number of drinks and caught up on the news in each other's life. Great evening. Into bed at 11.30pm after a day that had started at 5.00am, and asleep about two minutes afterwards.