Aaaaaaaaaand back to work we go. And what a surprise, there has been another staff reshuffle in my absence. In fact, the only surprise in that has been that I have been left alone! For four years, every time I have taken Annual Leave, I come back to find I have been moved positions or yards or both! On this occasion, it was not me, but most of the others in the yards who moved to a new one.
Quite a bit of paperwork awaited my arrival today, lots of fun. More than anything else, I have my eye on the ten weeks that remain between now and the end of June, when I have to have all of the stock right again. Should be a barrel-full of laughs. Still, with Robyn away (Troy was having his cancer cut off his lip today) and Hayley failing to show to cover her, it was just me and Suds holding the fort. Yeah, we got heaps done.
Helen and the kids had a big day. Went off to Freedom, as Lid had found our chocolate brown armchair, that we had purchased one of when we bought Roper Road for $599 was now at the end of stock, and on special for $299. Our last chance to buy a second one. I acceded to her request. She also had a voucher for her birthday and bought the lamp she was after, and some cushions, and some other stuff. Loves to shop that girl.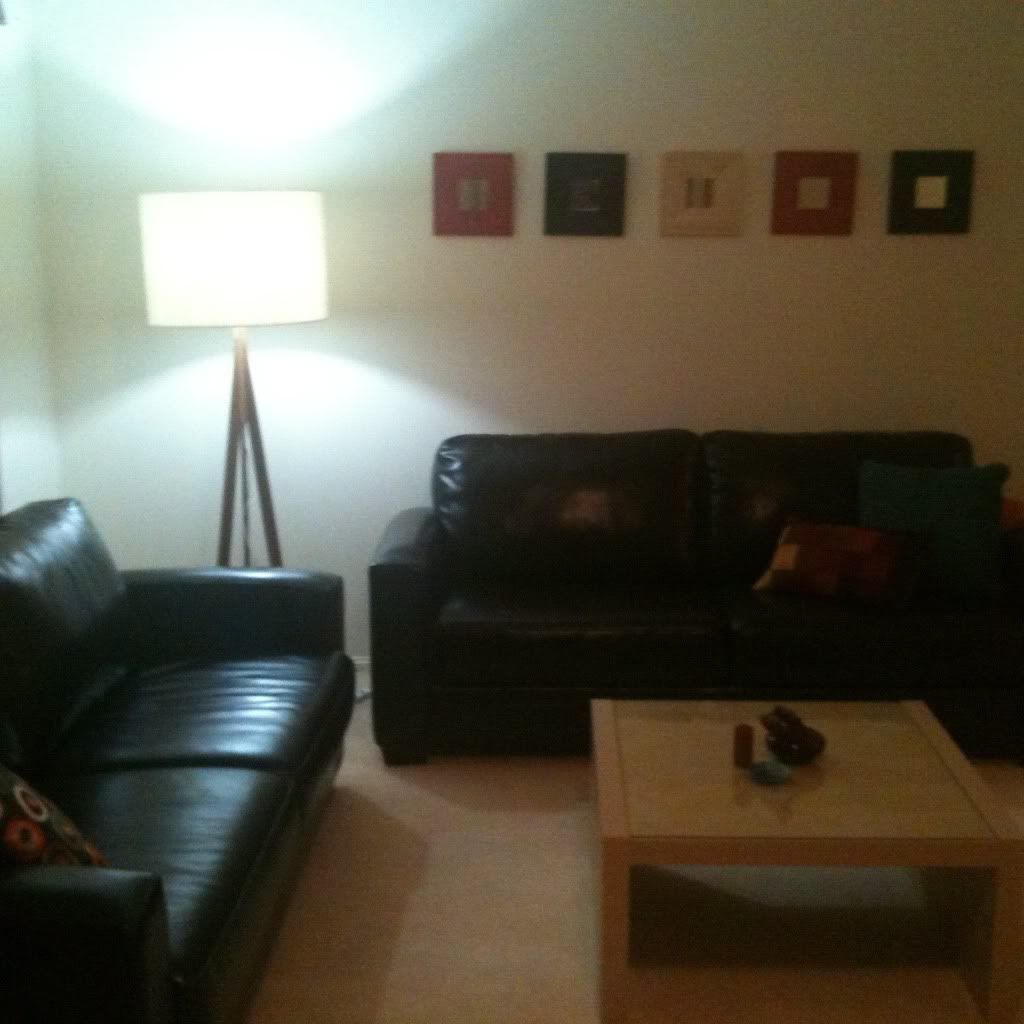 The new lamp
We also had to move our faithful blue lounge, that has done 12 years service since we bought Mayfield Circuit, upstairs to the kids rumpus room, where it was immediately jumped upon after 18 months of using just bean bags up there. I think it all works out OK.
Helen made lasagna and vegetables for dinner. Good show all round. :)